Presented by the not-for profit Lake Wanaka SouNZ Incorporated,
all profits go towards music education.
Saturday 6 May, 2023 - Lake Wanaka Centre - Doors Open: 7.30pm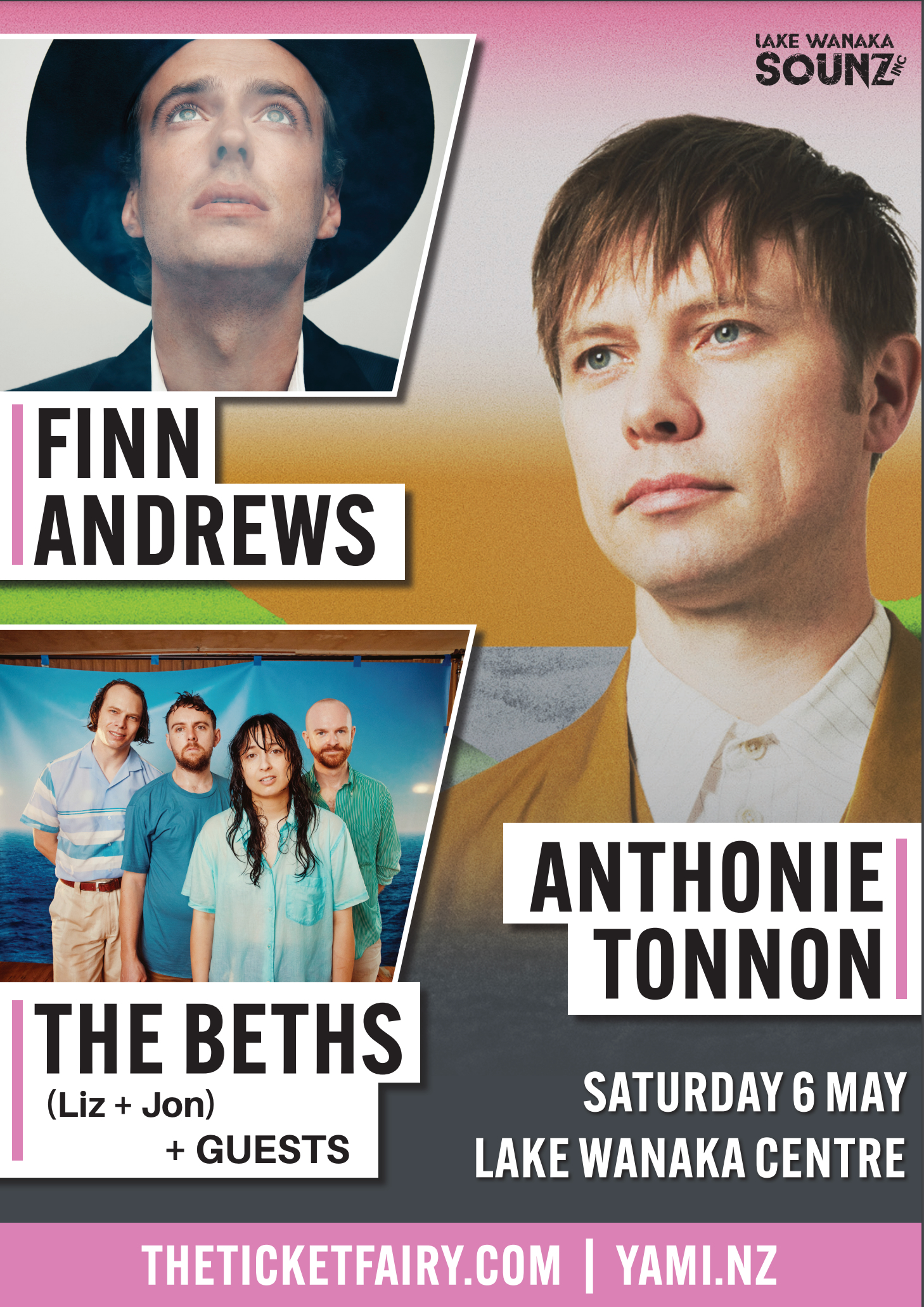 Anthonie Tonnon, Finn Andrews, The Beths (Liz + Jon) + guests

Liz and Jono of The Beths join forces with absolute powerhouses Anthonie Tonnon and Finn Andrews (The Veils) for the most unforgettable night out in Wanaka.
Winner of the Taite Music Prize (2022) for his stunning song "Leave Love Out Of This", Anthonie is a talented musician (plus Silver Scroll nominee) who blends synthesizers, piano, guitar and loops along with unique vocals to create songs rich in advocacy and depth. 
Singer, pianist, guitarist and composer Finn Andrews, has toured consistently throughout The Veils' twenty year history and garnered a formidable reputation as one of the world's greatest live bands. 
On guitar, production and vocals, Liz and Jono of The Beths have received critical acclaim, winning numerous Tui awards, including Best Album.
DOOR SALES AVAILABLE
All ages – under 18 yrs must have guardian accompaniment
Sunday 7 May, 2023 - Lake Wanaka Centre - Doors Open: 7.00pm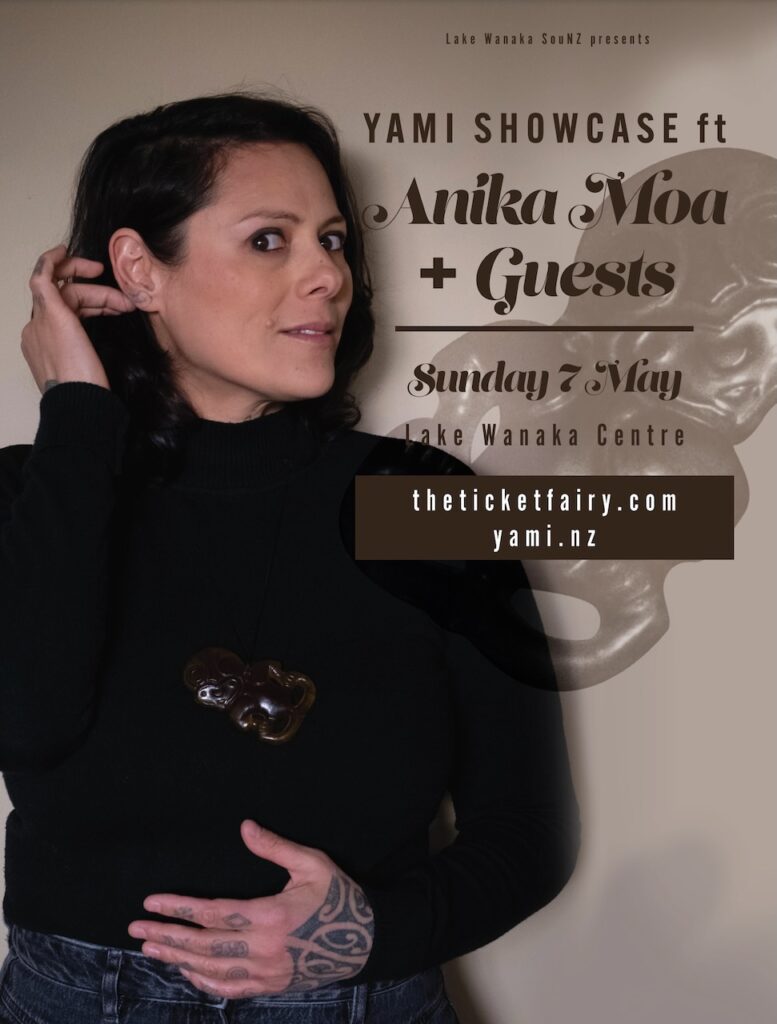 YAMI Showcase ft Anika Moa + guests
We welcome Anika Moa as our Yami 2023 Kiwi Legend…
Wrapping up the YAMI (Youth & Adults in the Music Industry) weekend, Anika performs with students and tutors in a magical night of unbelievable NZ music, new and old. This year's Kiwi Legend is a singer-songwriter, entrepreneur, television personality and comic genius. Anika will be joined by upcoming solo and group acts, producers, songwriters and DJs, who have honed their skills with professionals in a crash-course weekend. Door sales available up until 8pm.


DOOR SALES AVAILABLE
All ages – under 18 yrs must have guardian accompaniment. UNDER 10 YRS = FREE ENTRY