"The people who make it to the top – whether they're musicians, or great chefs, or corporate honchos – are addicted to their calling…the ones who'd be doing whatever it is they love, even if they weren't being paid." – Quincy Jones
What kind of creature is behind that great artist, band, legend? A kick-ass manager, tech, engineer, publicist, label owner, presenter, blogger, film-maker or promoter who appreciates, respects and understands the journey, and is prepared to throw themselves into it – wholeheartedly. Whether you're a musician or a music-lover, meet up with a montage of talented folk who didn't ever expect to be in this line of work. Kia kaha!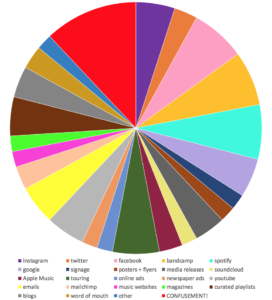 Whether you're managing yourself or a band, this workshop aims to introduce you to the most effective media outlets and debate on whether you need to be connected to all of them or just a fraction. It also looks at the most successful media moments of the noughties.